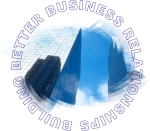 ATEC is a manufacturer and distributor of a complete line of terminals and related product lines. We can supply you with the terminals, nylon ties, wire, cable, copper lugs, fuses, battery terminals and weather pack that your business needs.
Call us at (401) 782-6950
Welcome to ATEC online

ATEC, Inc. is pleased to offer increased services via our new web page. Our entire catalog of electrical connectors is now available online, including product specifations.



We are also featuring an ATEC newletter ehich will include new product announcements and industry news updates.



Contact us with your questions or comments. We look forward to serving you.